Mastering Client Acquisition in the 'New Normal'
60-mins of content + 22 mins of Q & A
ProEquities is proud to introduce a new partnership with Bill Bachrach and his AdvisorRoadmap Virtual Training Platform!
For over 33 years, Bill Bachrach has been helping financial advisors elevate their client value and build their Ideal Business, with the backdrop today making his strategies more important than ever.
His values-based approach has changed the trajectory of thousands of financial advisor businesses over the years.  Will yours be next? Watch the training webinar below for full details on how to get started! Click here to visit the main ProEquities AdvisorRoadmap landing page and start your journey to Your Ideal Business.
"The battle for client acquisition doesn't start when the pandemic is over. It's already begun." – Bill Bachrach
COVID-19 Free Advisor Resources Page
Right now is the perfect time to be loading your pipeline with future Ideal Clients.
Watch this 2-minute conversation with a real prospect / client that proves it.
Free, Timely, Relevant Web-Training with Bill Bachrach
– Resources you can watch and download now –
Turn Coronavirus Lemons Into Business Lemonade (40 mins + Q & A)
The New Normal – How To Conduct An Effective Online, Virtual Meeting
(57 mins + Q & A)
Goal Setting In A COVID-19 World
(40 mins + Q & A)
Mastering Client Acquisition in the 'New Normal' (60 mins + Q & A)
A Client Acquisition Message Every Financial Advisor Needs to Hear
(5 mins)
Create Your Ideal Life Vision, Define Your Ideal Business, Develop Your Ideal Client Profile (Free Training Course on AdvisorRoadmap)

"The best way to predict your future is to create it."
The purpose of this free training course is to guide you through exercises which will result in you Creating Your Ideal Life Vision, Defining Your Ideal Business, and Developing Your Ideal Client Profile. Start the training course by creating a login here. Once in, navigate to the Training Center and download the Workbook and click on Chapter 1 to begin.


"We must never become too busy sawing to take time to sharpen the saw."
– Stephen Covey
At ProEquities we are committed to empower independent financial advisors with the resources, support, and confidence necessary to enable their clients to realize their goals. Our mission is to provide advisors the tools to help each of their clients build a strong financial foundation..
In alignment with our mission, we are excited to officially announce our partnership with Bill Bachrach and his AdvisorRoadmap Virtual Training Platform to support you in 4 key areas: 1. Client Acquisition 2. Client Service 3. Leadership 4. Time & Priority Management.
For over 30 years, Bill Bachrach has been training and supporting financial advisors to build high-trust, high-value relationships with clients and prospects. Building off his years of experience, Bill and his team developed the AdvisorRoadmap Virtual Training Platform making Bill's expertise and the Values-Based Financial Planning philosophy more accessible.
AdvisorRoadmap has helped thousands of advisors build their Ideal Business so they can live their Ideal Life, which is why we partnered with Bill Bachrach to help every ProEquities advisor do the same.
Advisors interested in using this program can do so with a special negotiated rate of 50% off the normal program fee. Click here to learn more. We look forward to seeing your personal and professional growth.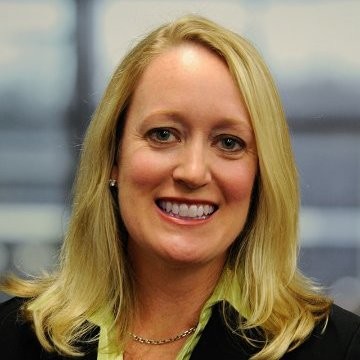 – Tammy Robbins, ProEquities, Vice President of Business Development