Building Your Business For the New Normal

At the moment the focus is naturally on our healthcare professionals and researchers who are working hard to save lives and ultimately beat this virus. But as we endure and emerge from this crisis, it becomes increasingly clear to me how important financial planners are going to be in helping people recover from the financial impact.
In fact, I don't think there has ever been a more important time to be a financial adviser in terms of the service the profession can deliver in the months and years to come. There is a huge difference between those who are fortunate to have a plan in place, an appropriate investment allocation and an adviser to keep them disciplined – and those who do not.
We bring you these resources to help you help your clients and grow your business. We admire and respect the work you do and the difference you make.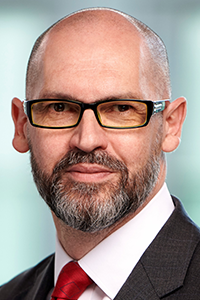 – David Jones, Head of UK & Ireland Advisor Group and Vice President, Dimensional Fund Advisors Ltd.
"The battle for client acquisition doesn't start when the pandemic is over. It's already begun." – Bill Bachrach
Right now is the perfect time to be loading your pipeline with future Ideal Clients.
Watch this 2-minute conversation with a real prospect / client that proves it.
Upcoming Free Training Webinars:
May 20th @ 7pm GMT – Mastering Client Acquisition in the 'New Normal' – Register Here
Free, Timely, Relevant Web-Training with Bill Bachrach
– Resources you can watch and download now –
Turn Coronavirus Lemons Into Business Lemonade (40 mins + Q & A)
The New Normal – How To Conduct An Effective Online, Virtual Meeting
(57 mins + Q & A)
Goal Setting In A COVID-19 World
(40 mins + Q & A)
Mastering Client Acquisition in the 'New Normal' (1 hour 2 mins + Q & A)
A Client Acquisition Message Every Financial Advisor Needs to Hear
(5 mins)
Create Your Ideal Life Vision, Define Your Ideal Business, Develop Your Ideal Client Profile (Free Training Course on AdvisorRoadmap)

"The best way to predict your future is to create it."
The purpose of this free training course is to guide you through exercises which will result in you Creating Your Ideal Life Vision, Defining Your Ideal Business, and Developing Your Ideal Client Profile. Start the training course by creating a login here. Once in, navigate to the Training Center and download the Workbook and click on Chapter 1 to begin.


"We must never become too busy sawing to take time to sharpen the saw."
– Stephen Covey
To take your success to a whole new level right now, learn more about the AdvisorRoadmap Virtual Training Platform which provides you with a full online learning curriculum for Client Acquisition, Client Service, Leadership, and Time / Priority Management.
Click here to discover how AdvisorRoadmap can help you master client acquisition and serve your clients at the highest level possible.