AdvisorRoadmap™ Virtual Training
for Financial Advisors
Elevate Client Value. Grow Your Business. Be a Fiduciary.
"Wow…I can't believe you're giving all this away for $900! It's really WAY too cheap, but I'm glad I got in before you figured that out and raised the price to what it's actually worth." – Charles T.


Enroll Before Timer Hits 0 & Receive The Super Bonuses!
Super Bonuses: $2,890 Value for only $900!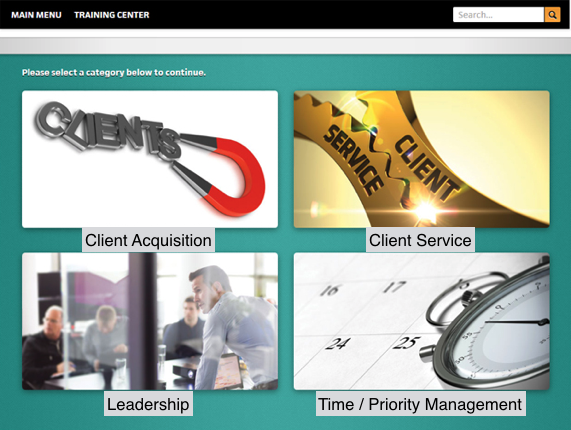 Bonus #1:
50% off the AdvisorRoadmap™ Virtual Training Platform Investment (Savings of $900)
Regular Investment =

$1,800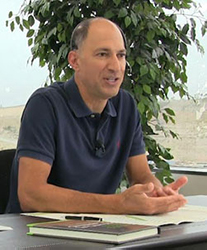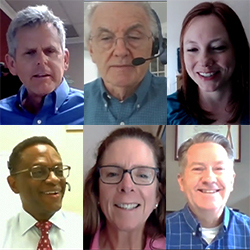 Bonus #2:
30-Minute Coaching Session with Bill Bachrach
($1,000 Value) – Free when you enroll today!
Recorded 30-minute online coaching, one-on-one, with Bill.
Identify your best opportunities right now to grow your business.
Game-plan to take advantage of your best opportunities.
If you're stuck, a game-plan to get unstuck and get back on track.
*You get the recording of this powerful coaching session.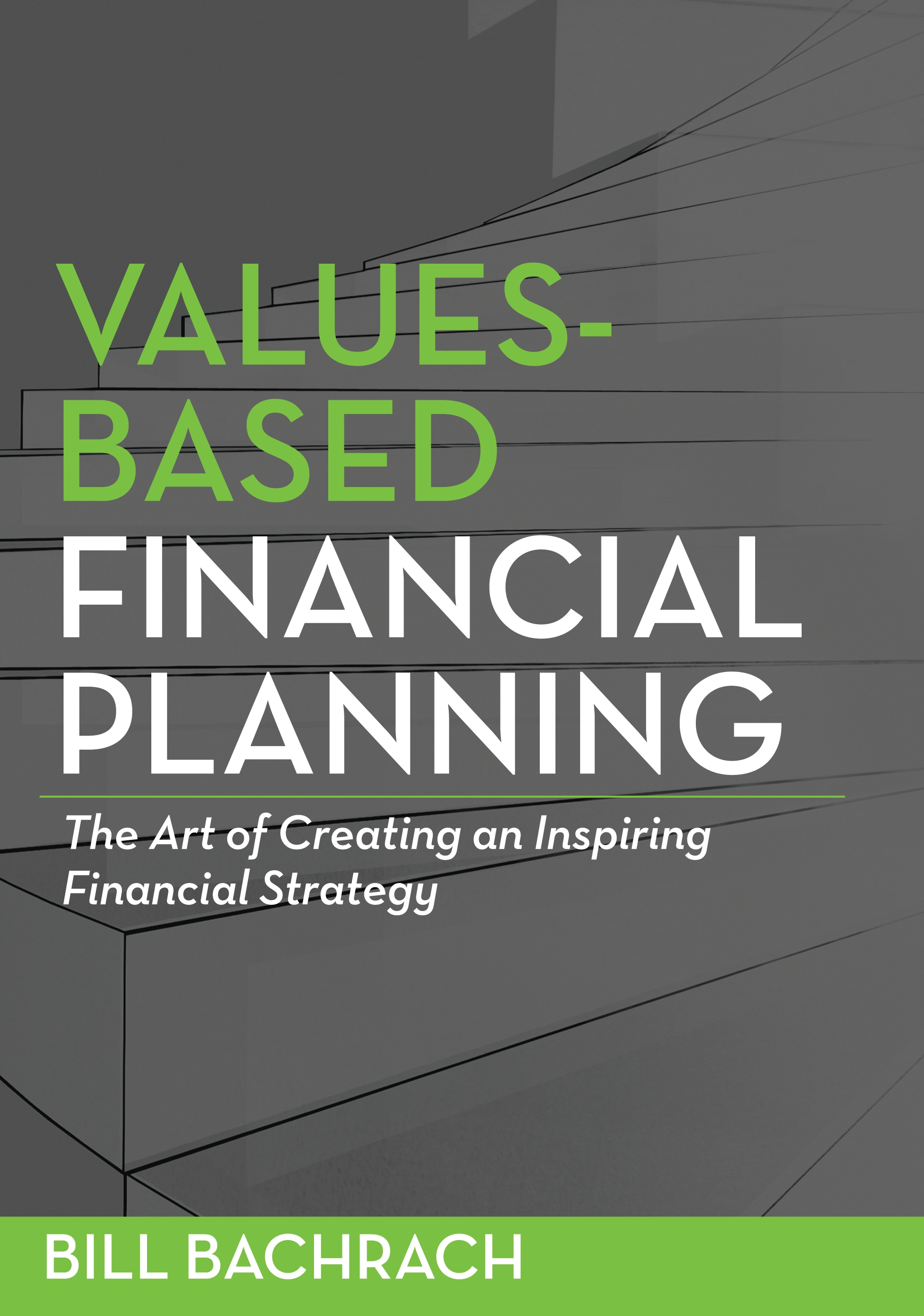 Bonus #3:
Copy of the Values-Based Financial Planning Book
($30 Value) – Free when you enroll today!
Learn the fundamentals of Values-Based Financial Planning and how to more rapidly establish a high level of trust with your clients and prospects.
This book is designed to help you, and your clients, align your financial choices with the great life you want and become inspired to do whatever it takes to have that life. If you want to help your clients and prospects make smart choices about their money, based on what's important to them, this book is for you.
*The package of Financial Road Maps and the book are shipped to you for free!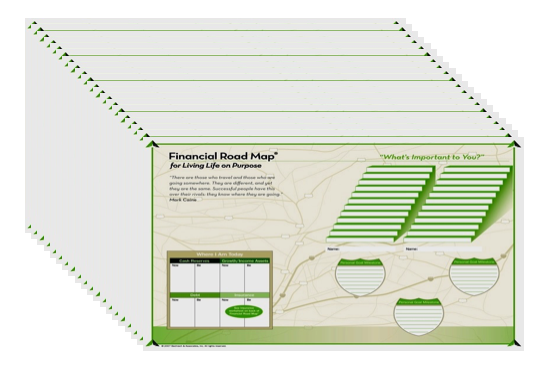 Warning – Only use if you want to be hired quicker and more often!
Bonus #4:
Package of 25 Financial Road Maps
($30 Value) – Free when you enroll today!
The #1 most proven Client Acquisition Tool, the Financial Road Map, is designed to help your clients explore their values, identify their goals, and gain a clear understanding of their financial health and future direction so you frequently hear, "Let's get started now," and rarely hear, "We need to think it over." Every Ideal Client added by every Committed Advisor was acquired using the Financial Road Map®.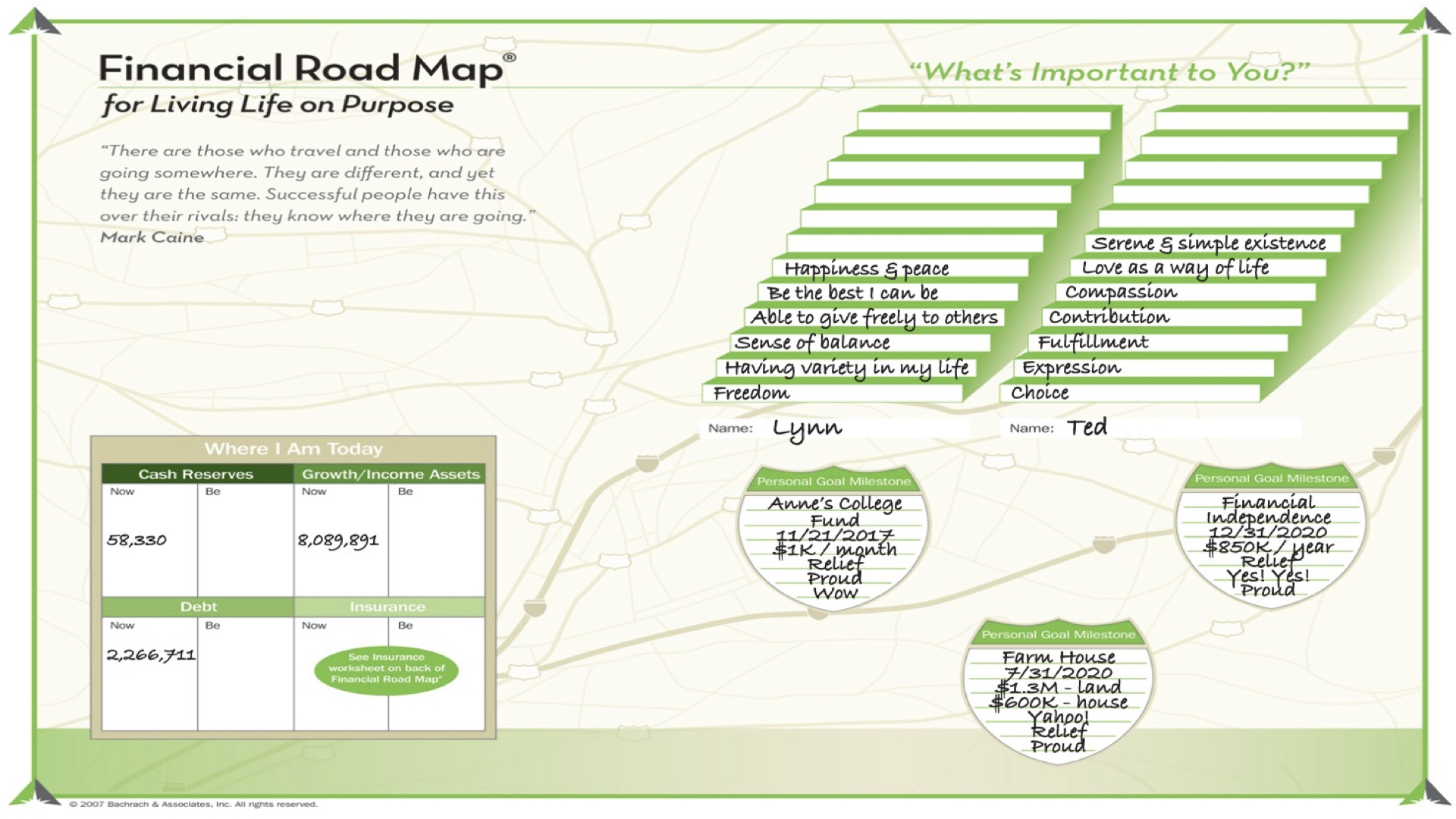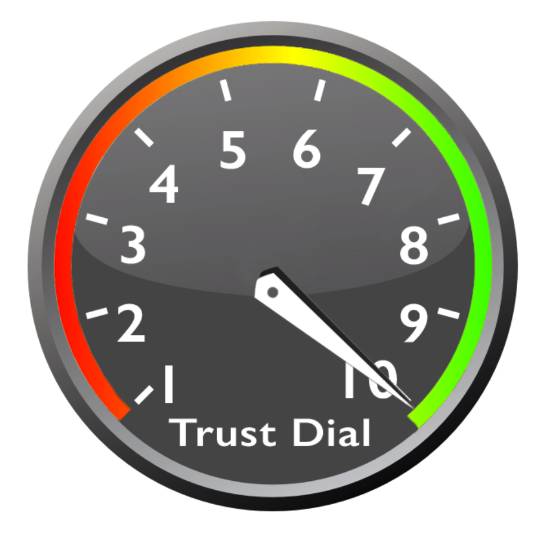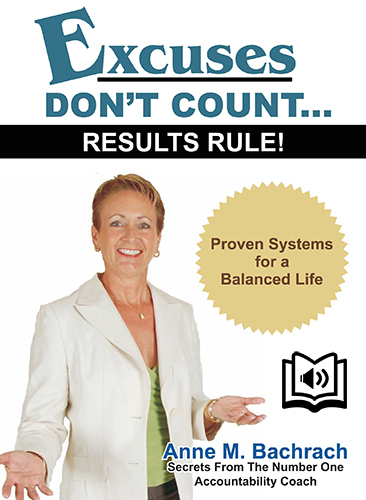 Bonus #5:
Excuses Don't Count…Results Rule! Audio Book + e-Book
($30 Value) – Free when you enroll today!
Written by THE Accountability Coach™, Anne Bachrach. Through this book you will discover how to enhance your overall quality of life by having a proven framework and easily implementable system for achieving your goals in the time-frame you want it. You will learn how to hit your personal and professional goals with absolute certainty..
AdvisorRoadmap™ with Super Bonuses
$2,890 Value for Only $900! (Until Timer Hits 0)
Instant access to the entire Values-Based Financial Planning turn-key business model

Training courses, scripts, demonstrations, and interactive real-world practice

Interactive weekly lessons

Monthly Success Webinars with Bill Bachrach

Monthly Expert Interviews from industry leaders and experts

High-Value Article Vault

High-Content Video Vault

Keynote speech videos

Advisor 24/7 FAQ database

Daily motivation and accountability

Community of like-minded financial advisors

Advisor Forums

Preferred pricing on live workshops

Preferred pricing on accountability coaching
IFG Super Bonus Offer Expires June 5th at 12:30pm Pacific Time!